History
Zaccariotto e Furlan Business Advisory Group, was established in the '90s by a vision of the founders.
This vision grew and became clear in the concrete need to provide an innovative support to those entrepreneurs who, at that time, were starting to experience a development characterized by an unprecedented expansion.
The group owns wide competences of the business sector and this enabled the establishment of avant-garde projects promoted by the founders Zaccariotto Pierantonio, Zaccariotto Giorgio, Furlan Michele, Minet Franco, Chiesurin Tobia and Carlo Zandegiacomi, successful professionals maintaining stable and lasting relationships with businesses making use of this high specialization.
In the spring of 1993 the first office of the group was established in Gaiarine, although the head office was moved in Conegliano in 2003, while maintaining the historic office in Gaiarine.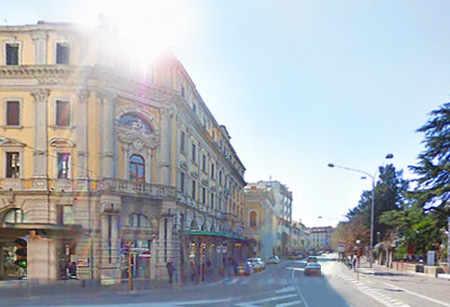 Offices in Corso Vittorio Emanuele II in Conegliano (TV) - ITALY
It is in this new building that the consulting firm ZF Consulting was founded in 2004, devoted exclusively to activities in the business networks consulting. In 2010 ZF Consulting merged with Studio Zaccariotto e Furlan constituting the current Zaccariotto e Furlan Business Advisory Group. Thanks to the skills of new partners within the group, the consulting offer has grown covering the legal area and approaching new markets with stable presence in new states.
Mission
Our goal is to contribute, through our skills, to the economic and social development of our territory and beyond, helping not only our customers, but all the people surrounding us.
Vision
Zaccariotto e Furlan Business Advisory Group aims to become a reference point for national and international companies, through the achievement of high levels of professionalism and reliability, and a service generating excellent results.